We provide critically needed non-lethal and humanitarian resources to qualified and experienced heroes who have interrupted their own lives, and put themselves in harm's way, to help save others.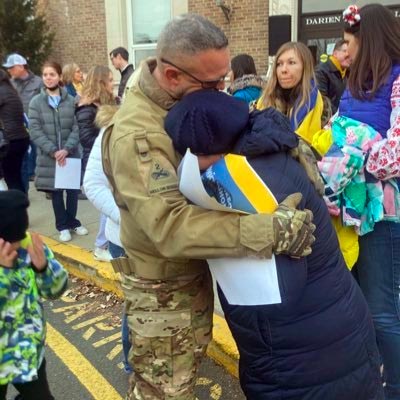 Ukraine has shown remarkable bravery and resilience in the face of Russian aggression.
Their efforts need further help from the rest of the world. Thousands of qualified heroic volunteers have answered the call.
We provide these men and women with appropriate protective gear, communications gear, vehicles, medical supplies and other non-lethal tools and supplies that they need to do their jobs and come home safely.
In March 2022, Lt Col H. Ripley ("Rip") Rawlings IV (ret.) and his wife, Dr. Erin Felger were scheduled to embark on a 1980's leisure cruise. As combat veterans themselves they were struck by the news and images coming from Ukraine and decided that rather than dancing the night away to the music of the 80s they would fly to the Ukrainian border in Poland to volunteer.
Dr. Felger assisted in the Medical tent and Rip interviewed and documented the endless streams of Ukrainian refugees seeking safety on the Polish side of the border. The horrors faced by everyday Ukrainians who simply wanted to live their lives in peace further galvanized their belief that they had to do anything they could to help.
In April 2022 Ripley's Heroes was formed and began taking donations and purchasing much needed resources so that others who felt compelled to help, to make a difference and save lives, could become heroes to the people of Ukraine as well.
We provide non-lethal resources to the heroes serving in Ukraine to help them in their commitment to save lives.
Provide transportation to our volunteers into and back from Poland (includes plane/train tickets and automobile).
Provide personal operating equipment to our volunteers. This includes, but isn't limited to deployed surgical sets, medical equipment and medicines/critical care sets. In our first successful roll-out we equipped, transported and supported our medical team at the Hrebenne Border in Poland.
Provide personal protective equipment: this includes safety goggles, hearing protection, surgical garments, blaze/high-vis safety vests and helmets, flak jackets and kevlar helmets to those in at-risk locations, GPS units, satellite communications, survey/multi-role airborne drones and vehicle and/or equipment leases to service their assigned roles.
We also provide transportation and fuel for those traveling and have provided accommodations and sustenance/subsistance to all our volunteers remaining abroad.
Help us deliver life saving tools and resources into the hands of our dedicated heroes. Donate today and become a hero for the people of Ukraine.